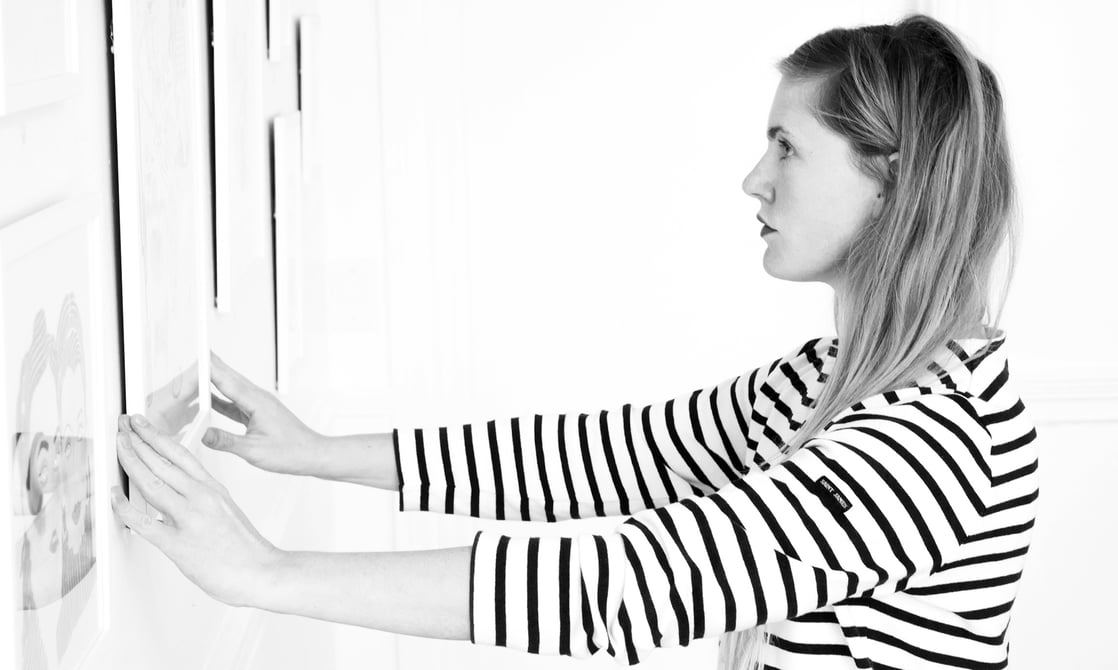 Now that we've covered everyone in the studio, we're turning our heads to the larger community at hand and getting acquainted with the people who embody our ethos of ingenuity, drive, and talent. This first interview features Providence's own Willa Van Nostrand of Little Bitte Cocktails and World's Fair Gallery, two interconnected businesses as successful as they are beautifully whimsical. We can vouch for how special her work is—if you've ever been to one of our open studio events, you've encountered some of Willa's flower-laden libations. Keep reading for the highlights of Liz's conversation with Willa on everything from upcoming art shows to singing, where she finds her creative inspiration, and living in Italy.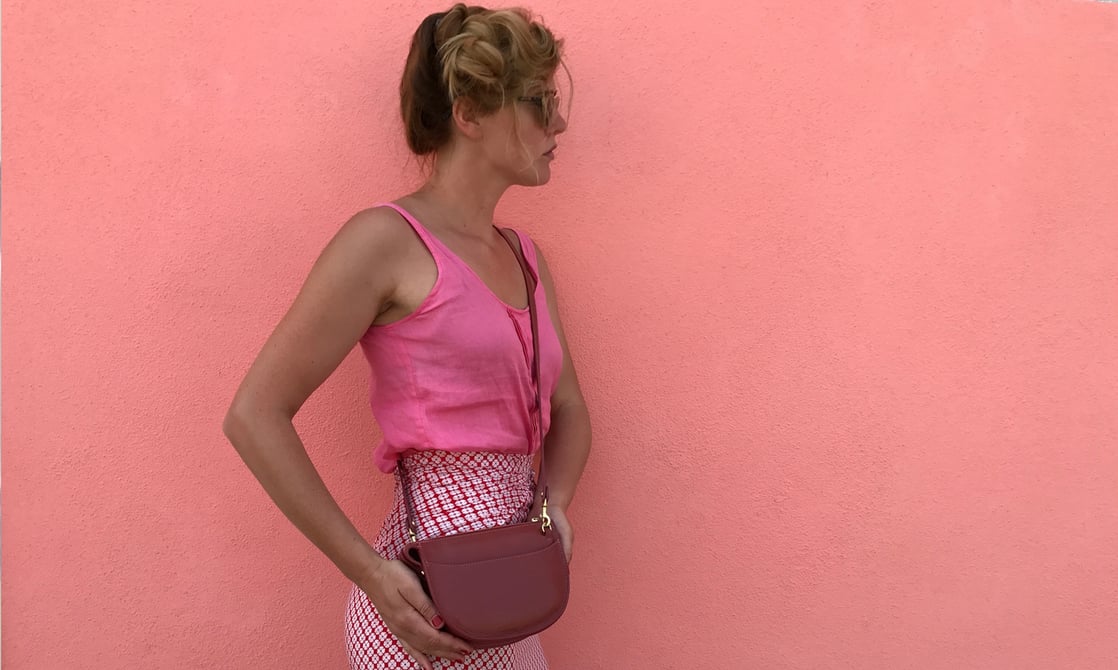 Your early life held a really interesting mix of earthy and artistic influences, from growing up on an herb farm to attending a creative-minded boarding school. All of this has clearly carried through to who you are today, but tell me about some of your most pivotal moments! At what points did you start to realize what you were truly passionate about?
Throughout my life, there's always been a through line of writing, visual art, and trying to find the most delicious food and beverage possible. That began with me growing up on a little herb farm called Blessingway. I had a pretty holistic upbringing—my mom's an herbalist and midwife, and my dad is a minister and professor. My parents usually left my sister and I to our own devices, but there would always be some kind of insanely beautiful meal prepared for dinner. Convening for dinner was a really important thing in my family, and the value of that practice is something that has held very true throughout my life.
Then I went to the Putney School, where I got to really focus on the arts and do a lot of acting, printmaking, and farming (the school is also an organic dairy farm). The Putney School is a boarding school where the students have to do things like milk cows or work in the horse barn in addition to their classes. There's a whole level of work ethic and labor that goes into your education, so I feel like that's really where I came of age. It was a place where I was totally surrounded by artists and farming and really good food—which we often grew ourselves—and I got to do a lot of exploration.
After Putney, I was split between whether I wanted to go into a conservatory for theater and acting or get a liberal arts education and focus on theater studies. I ended up choosing to attend Sarah Lawrence College in New York because I thought it would give me a more well-rounded education.
Sarah Lawrence was amazing! It was definitely the most intense schooling of my life, because the academics were really rigorous and there was lots of writing, but it really whipped me into shape. I was able to take lots of humanities classes there without limiting myself to theater, but I studied everything from acting and improvisation to costume and lighting design, film, anthropology, and sound. I also did lots of studio art. Having time in the studio was really important to me.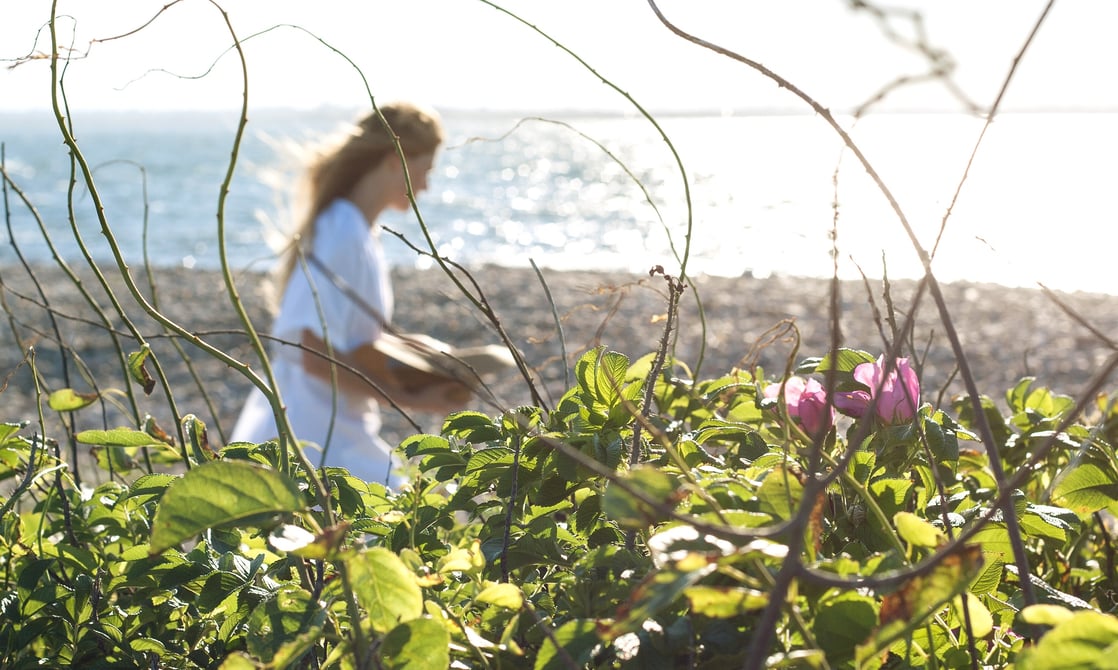 Thanks to the travel post we collaborated on recently, I know you spent a while in Italy around this same time. How did that all come about?
I ended up going to Italy for a year through Sarah Lawrence. I really wanted to live abroad in Europe and just picked the most romantic place I could imagine. I spoke Spanish and had literally never taken a single Italian class, but I was interested in Italian films and wanted to learn more about Italian cooking, and a lot of the great masters of printmaking were Italian. I just knew I couldn't go wrong in Florence.
I went to the Fondazione Il Bisonte for printmaking and developed a studio practice while also taking Italian classes; I think just throwing yourself in is a pretty good way to learn things! It took about three months for Italian to sink in to the point where I could start speaking it—not fluently, but I had puzzled it together enough to be able to explain what was on my mind. Being really comfortable in my body and in using grand gestures helped (laughs).
While in Europe, I wanted to learn more about the world in order to bring it into my field. I was surrounded by artists and makers, and we would all just go out and travel and sketch together. I think that's a key part of discovering yourself—finding like-minded creatives. Living in Italy felt like a further exploration into beautiful food, beverage, and art.
So my favorite things have always remained my favorite things: vibrant colors, beautiful forms, and good flavors. But it took me a while to realize that art, food, and beverage go hand-in-hand, and that taste is a really broad term. What you're doing when you're a mixologist (or any other kind of creator) is becoming a tastemaker through curating something for others. You're bringing something to light, and you're sharing it through inviting people in and letting them digest what you're presenting visually and experientially.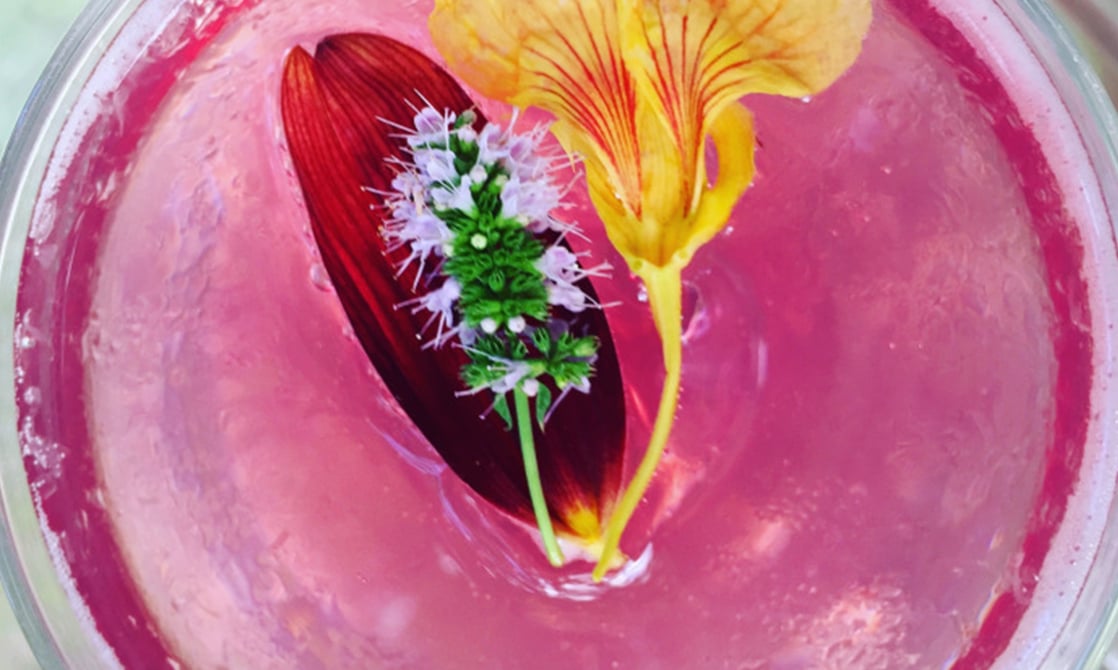 As I understand it, World's Fair Gallery is a long-running project that began at Machines with Magnets and just recently entered into its own physical space. What has this meant for Little Bitte and for your business in general?
It all began in 2009 when I got out of college. I started curating shows and working with Jon and Sara of Buonaccorsi+Agniel, a gallery next to what's now Lotuff Leather. I then took a job at Machines with Magnets, a recording studio and music venue in Pawtucket where they had a beautiful gallery but no gallery schedule. I added some structure and worked with them on a bar buildout in the music venue. I started calling my curatorial project World's Fair when I was at Machines with Magnets. We did about a dozen shows there. The idea behind World's Fair was to celebrate local artists, culture and of food through site-specific exhibitions and pop-ups. It was this kind of roving gallery for years.
I had been looking for a place to house all of my projects for so long, so finding my gallery was just such an incredible sigh of relief—really exciting. Even though I moved in a few months ago, I haven't had time to slow down enough to process that I'm here! We kicked off the summer with a beautiful, vibrant watercolor show by Priscilla Weidlein paired with vessels by Peàn Doubulyu Glass. The show was up through late September, so I had some time to kick into gear and get rolling for the fall gallery schedule.
It's a real accomplishment to have my own space where I can invite people in. Its purpose is threefold: to meet clients for tastings, to hold pop-ups, and to hold gallery hours. Pop-ups might be anything from a cocktail workshop or natural dye workshop to something like a tiny curated and ticketed dinner. Think art dinners.
October 5 was our most recent show opening. It's a collaboration with the artist Kelli Rae Adams called Curing Time: In Pursuit of Preservation and Sustenance. We have a large-scale installation of 250 jars of locally sourced pickles in a rainbow gradient along with tablets that correspond with all the minutiae of labor: how many garlic scapes we had to curl into jars, how many hands it all took to produce, how many dishes washed, how many hours spent… We're also hosting a secret bakery pop-up with Kelly on October 15th with fresh baked pretzels, pickles (of course), spiced peach bellinis, and Bloody Marys—hope you'll join us!
Following that, we have a singing workshop on November 2 with Diane Cluck, an incredibly gifted musician who's going to share her vocal techniques with us. In December we'll host a holiday show. January will be the Futurist Cookbook show. The Futurist Cookbook is an experimental recipe book that's poetic and totally ridiculous, so I'm aiming for an exciting, food-inspired and salon-style art show. Next spring, I have a string of solo shows lined up, and then I think there will be a painting show in May.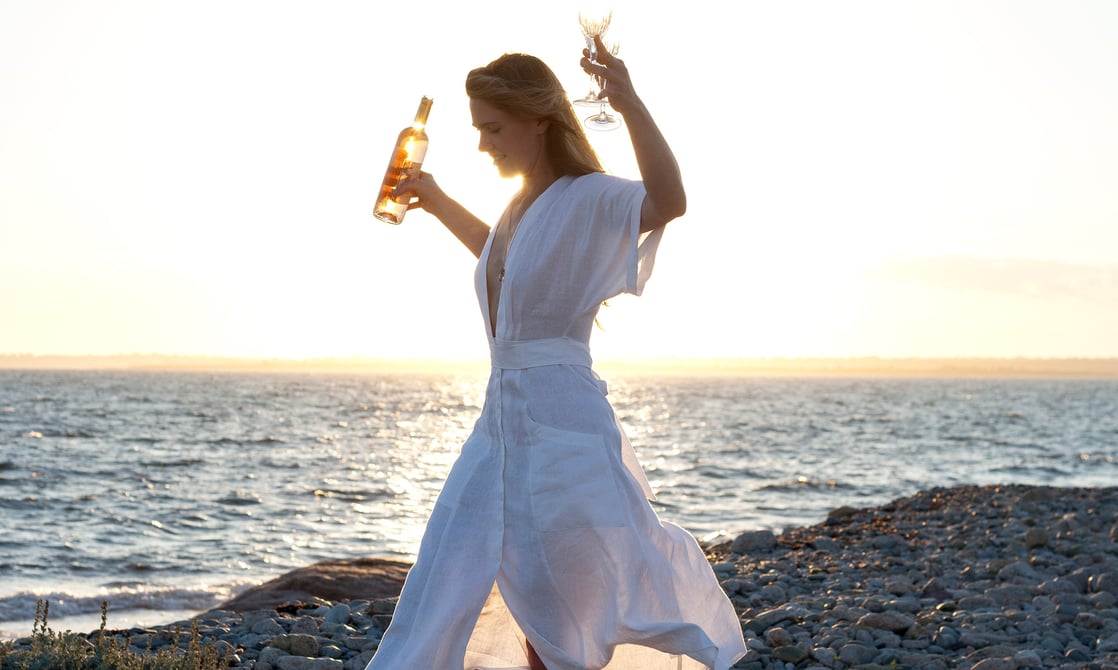 Walk me through your mixology process: how do you go about creating a cocktail recipe? In what ways have you grown in your craft from the beginning until now?
There are so many elements at play, and so much of a recipe has to do with the inspiration, whether that's the event itself, a person we're celebrating, or a season. I think a lot about colors, textures and glassware. I envision the celebration and what people might be drinking, as well as what I believe encapsulates a moment through all of these elements. My twenties were about learning people's palates: what they think they want and what they actually want.
When you learn to bartend, you have to become fluent in certain recipes and movements, like the "perfect pour," the correct ratios for a Manhattan, or "What the hell is a Woo Woo shot again?" Once you master these things and get really comfortable behind the bar, there's ample room for creativity and inspiration. I started out at E&O Tap, which my family owns. My dad taught all of his kids how to bartend! That's how he got himself through Yale.
I started bringing in botanicals and edible blossoms to the bar pretty much immediately because that was what I was excited about. I loved being able to experiment with fresh herbs and colors and what I thought was really beautiful. I did that for years—I would just bring in my own bouquets and work with what I had.
I incorporated Little Bitte in 2011 but I started doing events before that. People were hiring me for gigs and telling me to show up at a date and time, and the bigger the event, the more legit I had to become! Starting a business takes a lots of work and perseverance: mixology could have remained a hobby, or I could have kept working at a million bars around town, but I had a vision and I'm determined to see it through.
I never expected that mixology would be part of my profession. I knew that art and performance would be, but it turns out my key to getting art to the people was through taste. I still can't believe I'm a caterer! It's a very particular and exciting type of catering, and I don't know anybody else that does what I'm doing.
I think my big message has been, "Build the life you wish to live!" I never witnessed the job that I wanted, and so I had make it for myself. What I've worked to create is this celebration of bringing people together through having something new and exciting to experience with each other, whether it's a cocktail, an art show, or something else.
What's changed over the years is that I now have a greater understanding of my market and have more business sense in general. Just knowing that I've come upon and figured out a model that works is so much better than before, when I didn't know if it was going to work. I was doing something I was passionate about, but going by the seat of my pants. It was an experiment. And now I know that the experiment was successful!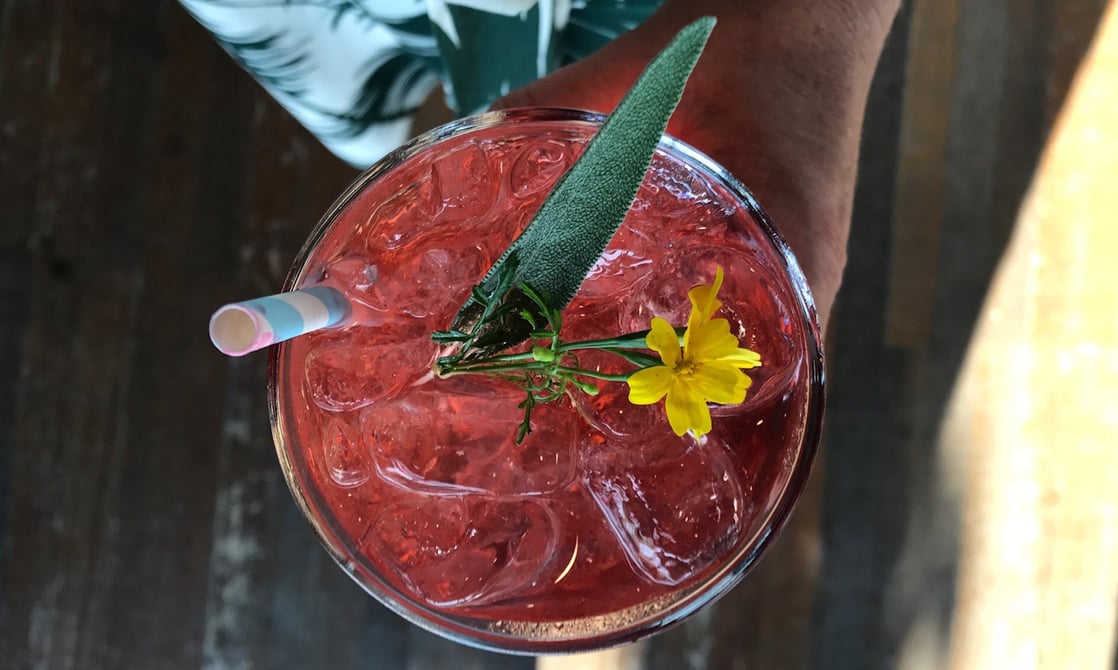 How do you balance all the extremely varied things you do, and why did you decide that Rhode Island was the place to make it all happen?
I always thought I was going to live in New York, but it became very apparent very quickly that I wasn't going to be able to afford the lifestyle I wanted to live there. Here [in Providence], I could have an art studio, start my own business, and live in a pretty sweet apartment on the first floor of a Victorian house while being near family. There was so much opportunity in Rhode Island and there were so many other artists here and I saw so much potential here. I'm also so in love with the ocean. Being on the coast has always been really inspiring and important. The four seasons have also been a big source of inspiration.
Sometimes I don't know how I balance it. For me, it's about a constant issue of keeping fit —keeping your body physically tuned in and your mind active through researching, writing, and staying creative. I like to run and I have a pretty good writing practice, both creative and for publications. I write the cocktail columns for Edible Rhody and Puddingstone Post and do some freelance writing. I also love journaling, stream-of-consciousness writing, and writing songs.
I'm like this giant puzzle of writing and visuals and business… I need all these different things to feel fulfilled. It's as much a blessing as it is a curse! Just because you have all these interests doesn't mean it's easy to keep up with them. Sometimes I feel totally torn between projects, but the more I do, the more apparent it is that I need each of these connections between disciplines. At the end of the day, it's all entertainment. There's never enough time in the day! My projects are pretty seasonal, whether it's the gallery schedule fall through spring or catering schedule in the summer. Fall and winter are usually the best time to record and perform, whereas spring and summer are about cocktails, outdoor events, and throwing parties! It all really does fit into a seasonal spectrum.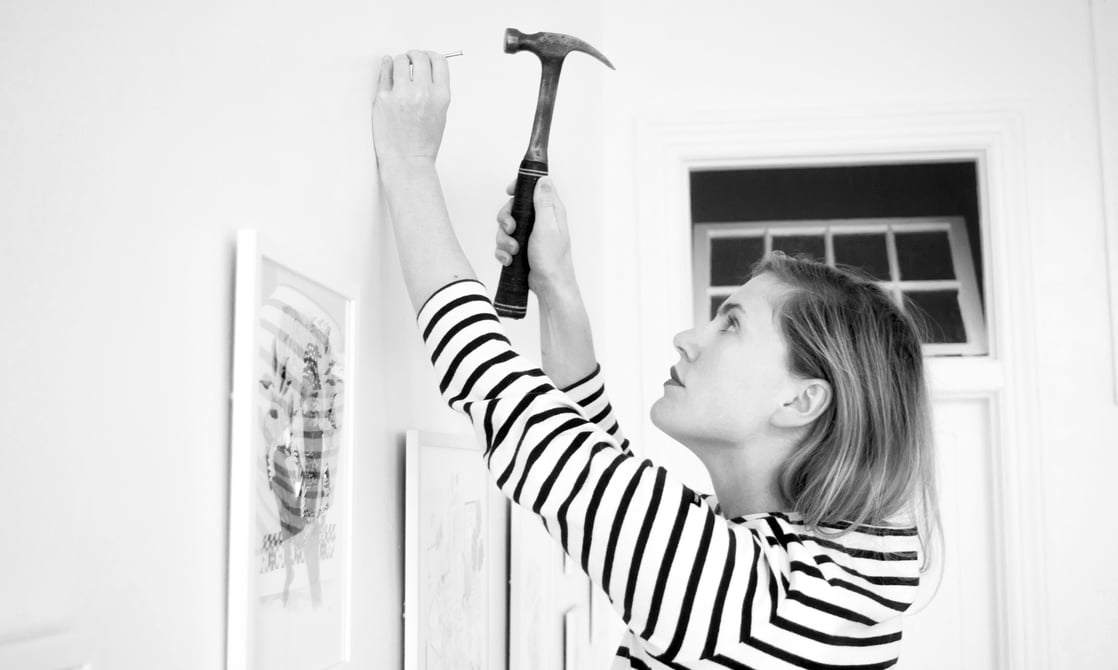 Given how busy you are and how much of an outward identity you've cultivated, what do you do with what little free time you have that someone might not expect?
I really love reading and researching. Both of which are a good thing for me, because when you're writing articles all the time [for Edible Rhody and others] you have to do a lot of research anyway.
I'm a very musical person. I feel like I'm singing all day and I'm always working on a song. I have just been singing since forever, it's my first love—I was always in a chorus or a choir or singing at church. I'm obsessed with harmonies and atonal harmonies. That's probably something nobody would know! My sister Glenna and I started performing together when we were little and after college we started going as The Van Nostrand Sisters. We're still doing that today. We have a show at AS220 on October 20th opening for Diane Cluck, come check us out!